Dare to Dangle
SEXY cheerleaders from the Scottish Rockettes proved they are good sports by taking the plunge to raise thousands of pounds for the Erskine veterans charity.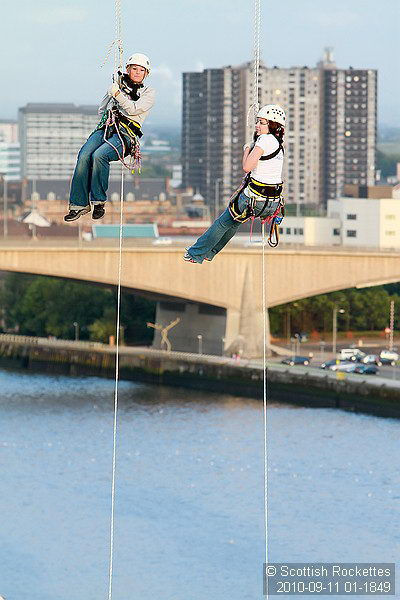 Six of the basketball beauties bravely abseiled off the Finnieston Crane in Glasgow
They helped to coin in an astonishing £30,000 for ex-servicemen and women, as well as injured firefighters.
The daredevil girls from the Rockettes – Brooke McLellan, Daryl Robertson,
Lindsay Scobie, Allona Paterson, Carol McLaren and Paula Winters –
were among 160 supporters of both Erskine and The Fire Fighters Charity who signed up for the charity abseil.



Also taking part in the event – dubbed 'Dare to Dangle' – was Glasgow Airport attack hero John Smeaton, who took the plunge alongside his wife Christy.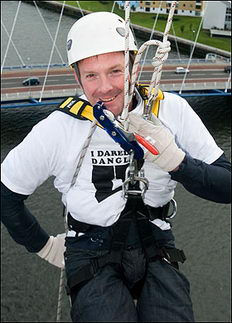 Now Erskine chiefs have hailed all those brave souls who took part in the fundraising challenge.
Catriona Connelly, Erskine fundraiser, said: "Everyone at Erskine is overjoyed with the tremendous support the Dare to Dangle event received this weekend.
"We are also extremely grateful to the Scottish Rockettes, who added glamour and energy to the day by taking part in our daring challenge and keeping everyone's spirits up.
"We hope that, once all the sponsorship money has been counted, our charities will have raised in the region of £30,000 from this event.
"Such a spectacular amount will go towards helping Erskine in its commitment to provide the highest standard of care to veterans, young and old, across Scotland."