Secretary of State for Scotland goes out on a limb for a good cause
14 September 2009
Scottish Secretary Jim Murphy went out on a limb for charity on Saturday as he took 'The Plunge' by abseiling 165ft off the famous Finnieston Crane as part of a Charity Rescue Challenge Abseil. Mr Murphy said:
"Jumping off a crane from 165 feet across the Clyde is good fun for a great cause. I hope we are able to raise lots of money for the Erskine and Fire Fighters charities."
Mr Murphy made the abseil with Glasgow Airport Hero John Smeaton. They where watched by members of the Armed Forces, Strathclyde Fire and Rescue, representatives of Erskine and The Fire Fighters Charity and members of the public.
The event, which coincided with the Strathclyde Fire & Rescue Challenge and CFOA Conference was facilitated by the charity HART (High Access Rescue Team) who support 'Help for Heroes' with all proceeds going to the Erskine and Fire Fighters Charities.
HART Directors would like to thank all the guys and girls in the team for giving up their time (Yet Again!!) so we could do this event free of charge. We raised over £5000.00 and dispached 150 people in one day!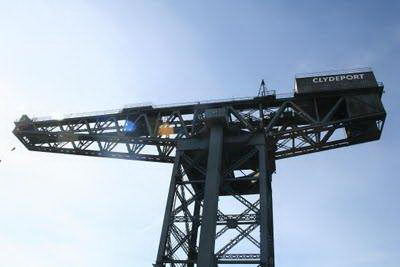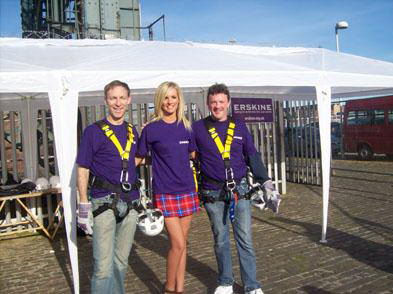 Jim Murphy, Ashley and John Smeaton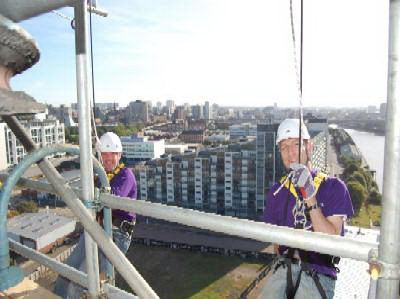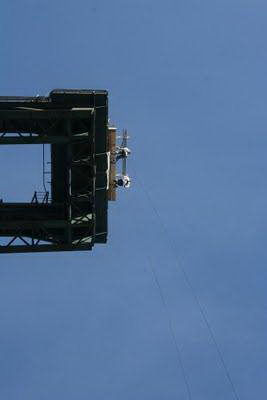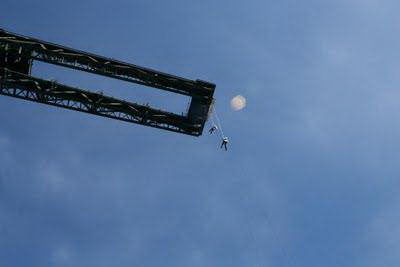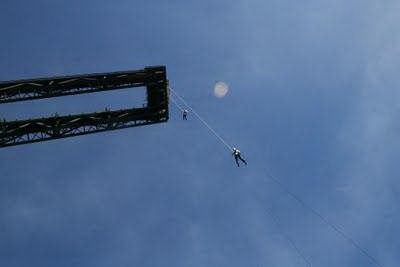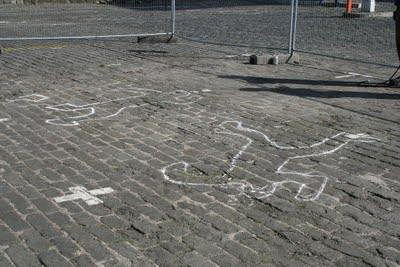 ---